I have a HFC NBN service with TPG
I use a Ubiquiti UniFi Dream Machine Wireless Router to connect to a TPG NBN business plan
The first indication of a problem
Got up this morning and my Android phone had the "no internet" exclamation mark on the WiFi Icon

Checking UDM WAN Status
Check the WAN page on a UDM by logging in and going to https://<insert_UDM_IP_here>/network/default/settings/internet I see no IP Address

Check Provider Status Pages
Checked the NBN status at https://www.nbnco.com.au/support/network-status and it said there was no known outages
Check the TPG status page https://www.tpg.com.au/servicestatus and it doesn't list my area as a problem
If you find a problem with the your providers you can stop here as they know about it and will be working to resolve the issue.
Restart your home devices (Optional)
Next step restart or repower all devices at home. This makes sure they are all in a consistent state and they haven't just fallen over because of being up for hundreds of days.
There are couple of ways to do this.
Power-cycle
Login to the console of each device and restart it
If you have Unifi UDM you can log in and select each device in https://<insert_UDM_IP_Here>/network/default/devices and choose the device and click the device tab and choose the Restart Device link. This may take a few re-connections if you can't order your restarts in a way to do all devices in a sequence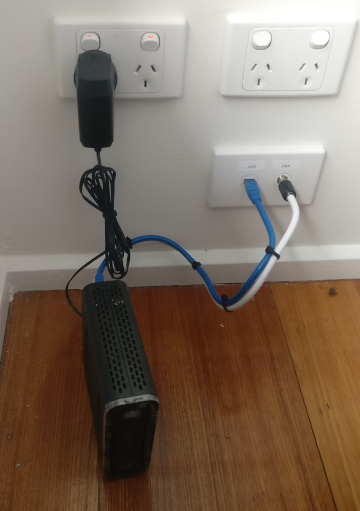 Investigate the logs on your UDM
If the above hasn't fixed the problem you might want to SSH to your UDM and have a look at the logs
My TPG connection uses a PPPoE connection so I'm looking at the pppd process for reasons why I can't get a connection. From the following image you can see that the pppd process that normally authenticates and negotiates an IP Address via PPPoE is failing to talk / receive PPP packets from the authenticaton server at the other end.

ssh -l root <IP_OF_YOUR_UDM>
# after logging in check your logs
cd /var/log
cat messages | grep pppd

# use | more to get a page at a time
cat messages | grep pppd | more

# To get a full picture of the problem you might have to look at historical logs which are as follows
ls messages* -1
# output of ls
messages
messages.0
messages.1
messages.2

cat messages.0 | grep pppd | more

Example of a failing PPPoE connection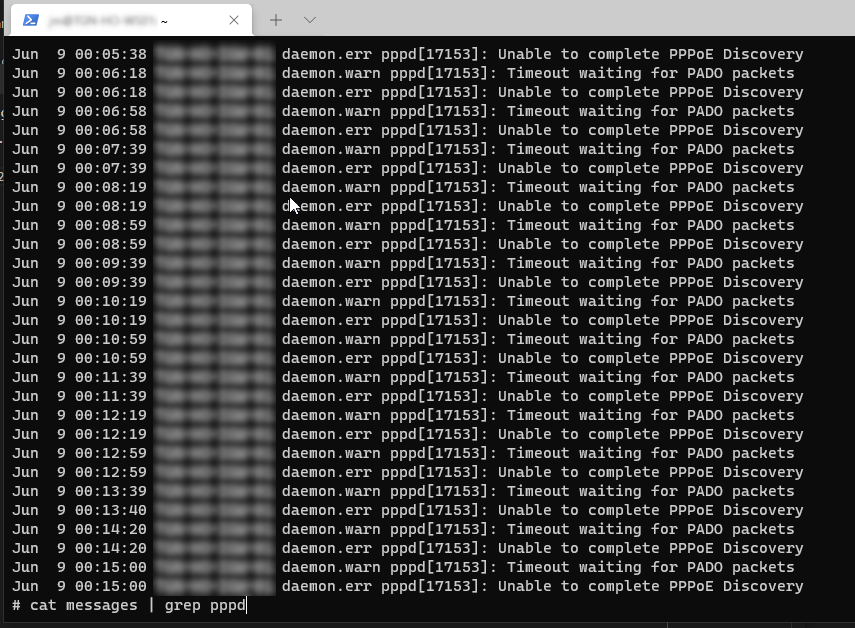 Seeing as I think the problem is not on my site (i.e. my devices all appear to be working and my logs say that pppd isn't receiving packets from the remote AAA server)
So next step was to log a fault with TPG so they are aware of a problem
And re-check the NBN network-status page. Which finally admitted it wasn't me it was them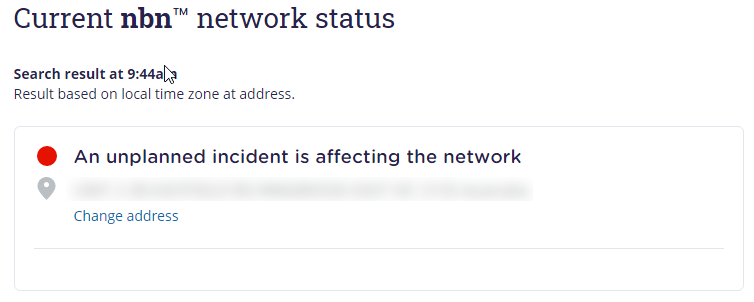 If you check multiple times the status may update with more information
Once you know the problem is external typically all you can do is wait and sure enough the connection came up after being down for a number of hours
Looking at the UDM logs the ability to create a PPPoE connection was down from Jun 8 19:30:46 (UTC) and came back up again Jun 9 00:34:01 (UTC)
Successful PPPoE connection
This is what you see in your UDM logs when the connection comes backup
Once the above happens the UDM WAN status shows the following