Breakfast in Phu Quoc
Sometimes you can tell they arent using trained staff.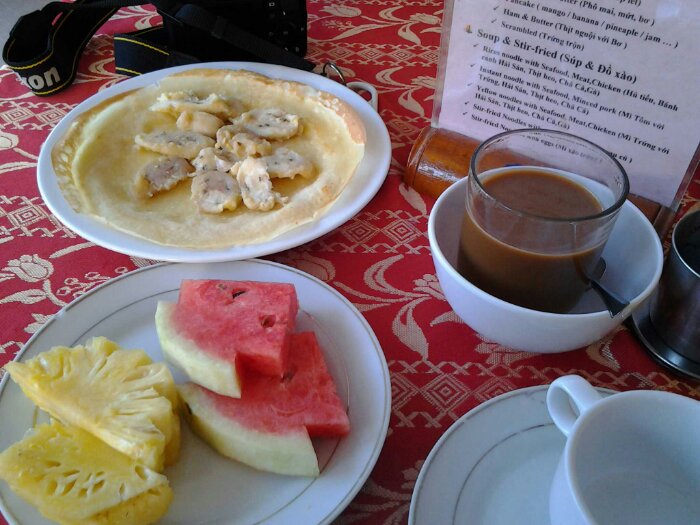 But I love vietnamese coffee in both its black and white varieties and its hot and cold variants.
And the little filters used to make it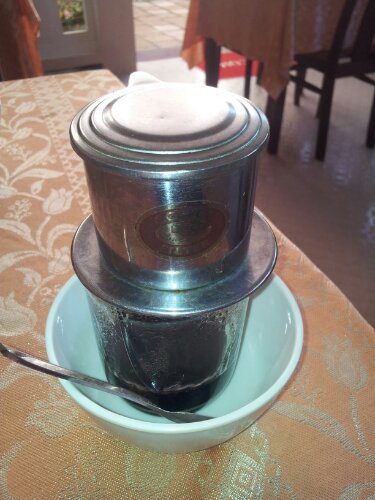 So this is our last day in Vietnam just a morning flight to Ho Chi Minh and a 4hr wait at the airport before our flight back to Sydney.