Sorry I havent blogged been busy swimming, snorkelling, sunbathing.
Phu Quoc pronounced foo kwook is a holiday island with a dark past. It was the home of a prison created by the french in 1953 which was later used by the south vietnamese to incarcerate north vietnamese prisoners. The site of the prison is now a macarbe museum showing the instruments of torture used on the prorisoners to extract information.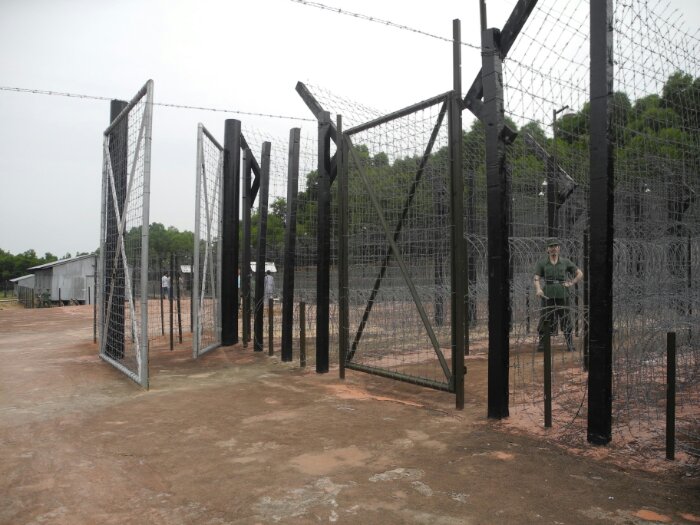 But today the island is inline to become another Bali. A shiny new international airport has been built to take direct international flights of sun seeking tourists.
Currently and as a legacy of its communist past the island is very popular with Russian tourists. The menus are in viet, russian and english. I had a Cooktail and Ive been drinking bottled wallter. Engrish.
The night markets are an intereting spectacle. Im not into seafood but the markets have a lovely bunch of order and eat stalls if you do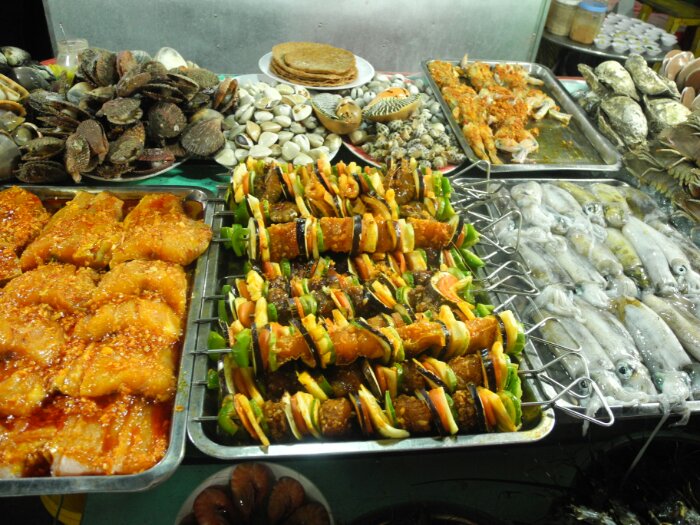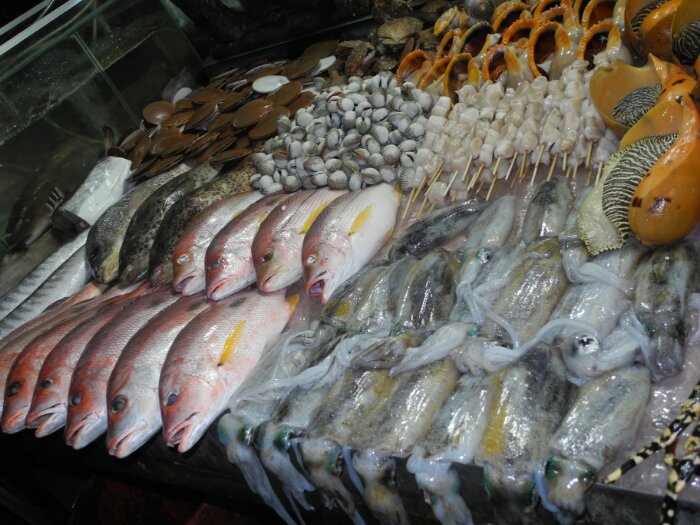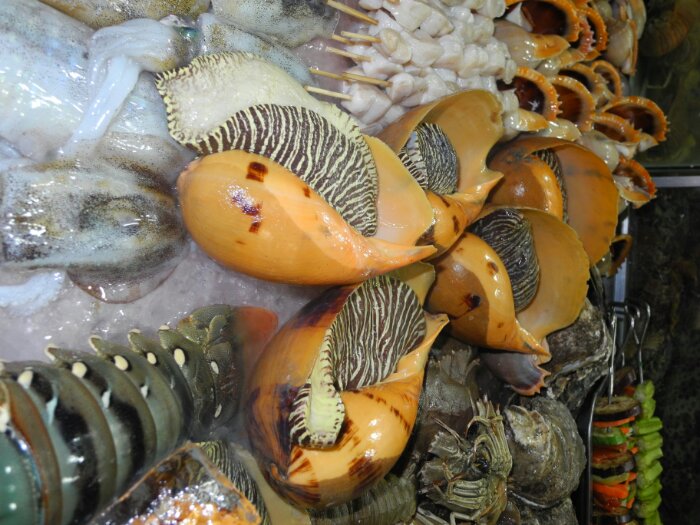 There a few pearl factories and we visited one to be shown a real pearl
The beaches are great for young families, but not if you are a surfer.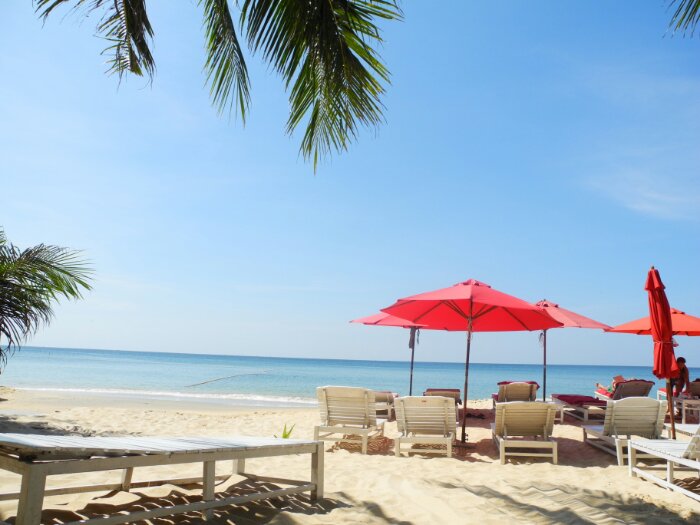 We went for a boat ride to the islands below Phu Quoco did some fishing….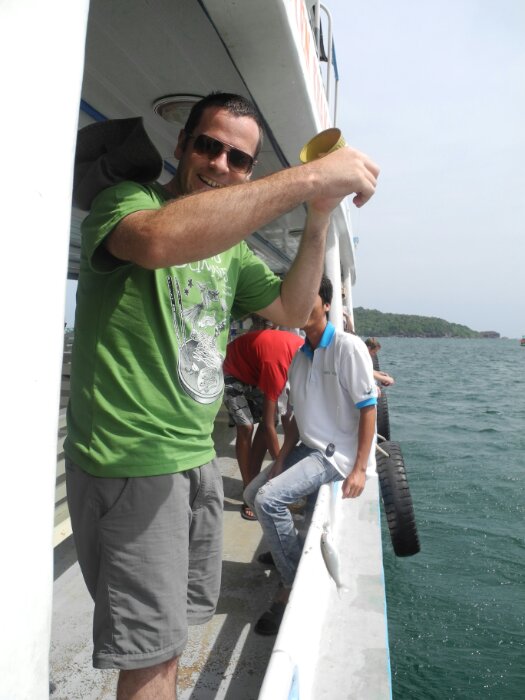 I havent snorkelled for ages but had a great time snorkelling at two different sites. The corral was damaged in places so not much vivid colours but I still enjoyed the experience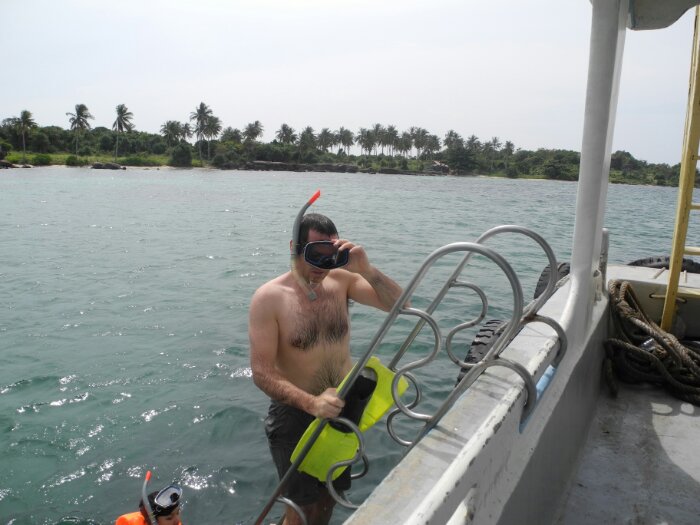 Creatures of the sea.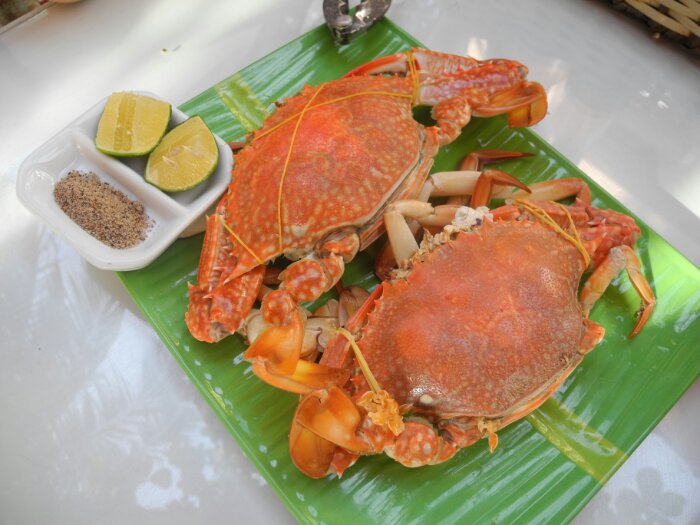 If I was to return I would hire a bike and do the island by just riding up a road and see where it leads.