I'm trying to get http://cups-mailto.sourceforge.net/ to work on a Debian 6.0.7 system.
I've installed the printer on the Debian Box as "PDF-Converter" and gotten it running over LPD.
However when printing a test page from a Windows 2012 server with any of the HP Color Laserjet  XXXXX drivers installed I get some @PJL pre-amble that makes the mail-to backend on the Debian box misidentify the input as text and print it as show below: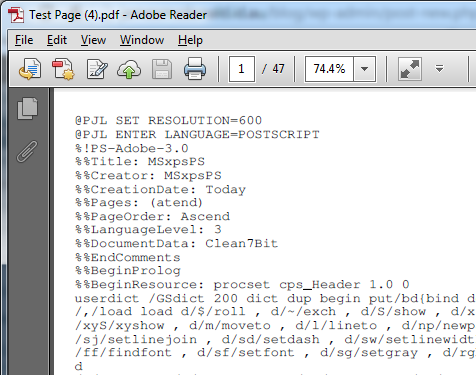 However using a "KONICA MINOLTA PS Color Laser Class Driver"

And you then get a nice Windows 2012 test page via email.