Went to the Cu Chi tunnels. A complex of tunnels about 60kms outside of Ho Chi Minh used by the Viet Cong ( Communists) in their fight against the American "Imperialist" aggressors. Its amazing how the wording changes when the story is told from the other side of the fence, dont you think.
It took about 1 1/2 hours to get from our hotel to the tunnels. A testament to just how crowded Vietnam can be.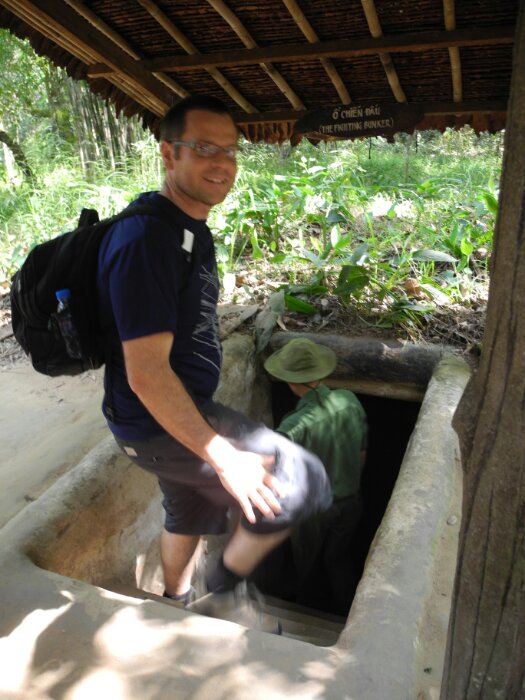 Quickly discovered there wasnt room to swing a cat.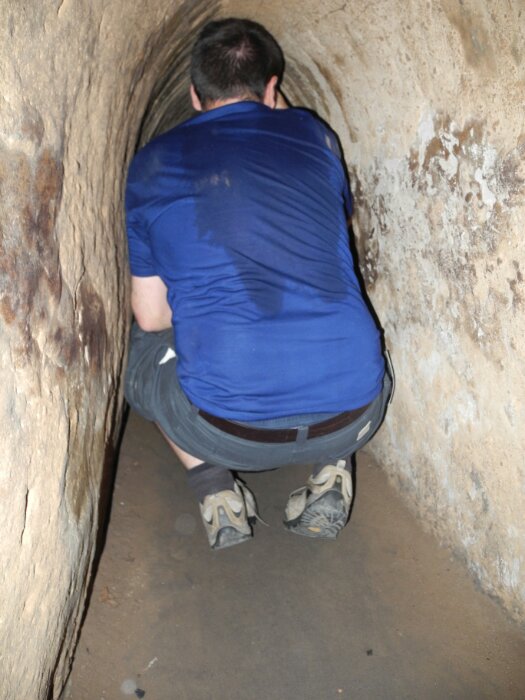 The locals demonstrated how to access the tunnels from tiny little trap doors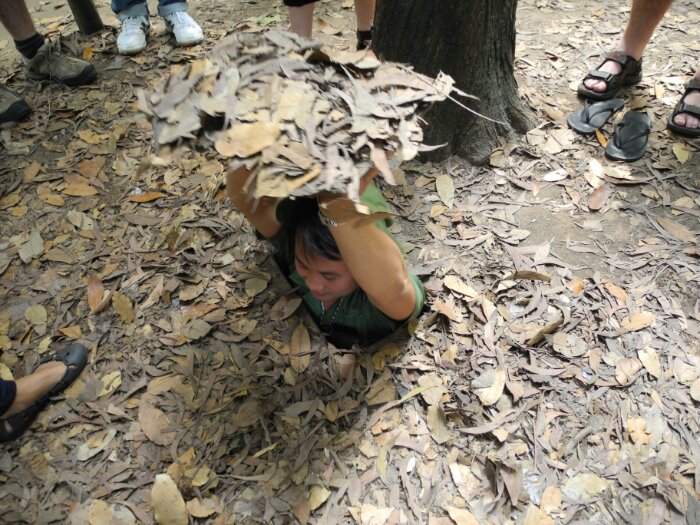 Then Lisa had a go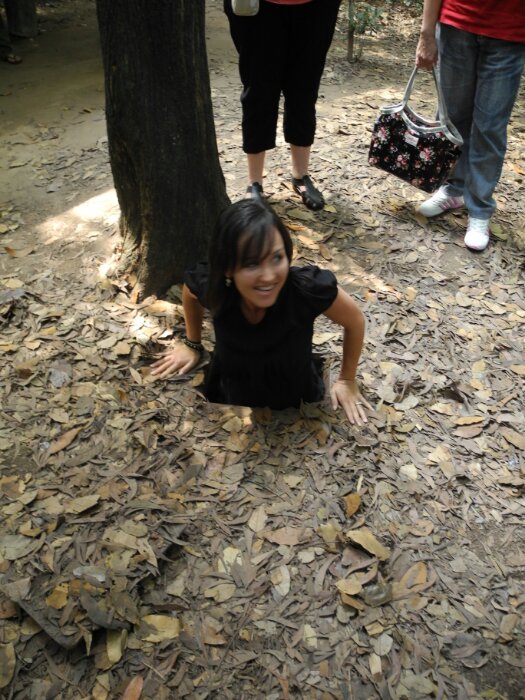 On display was some of the nasty traps and weaponry devised to defeat the Americans and allies.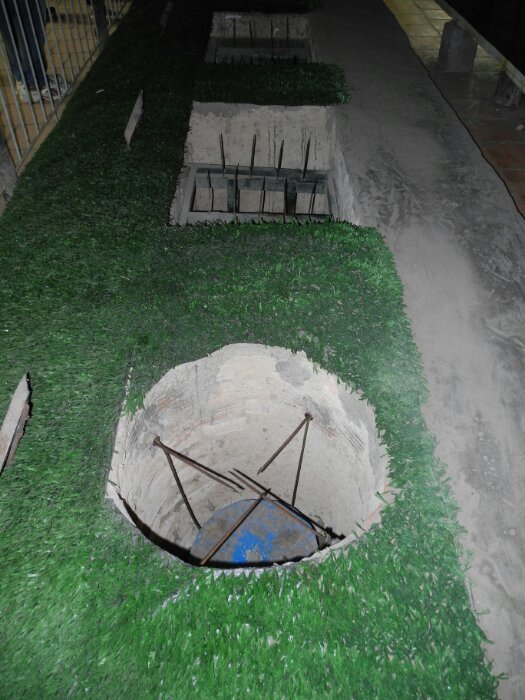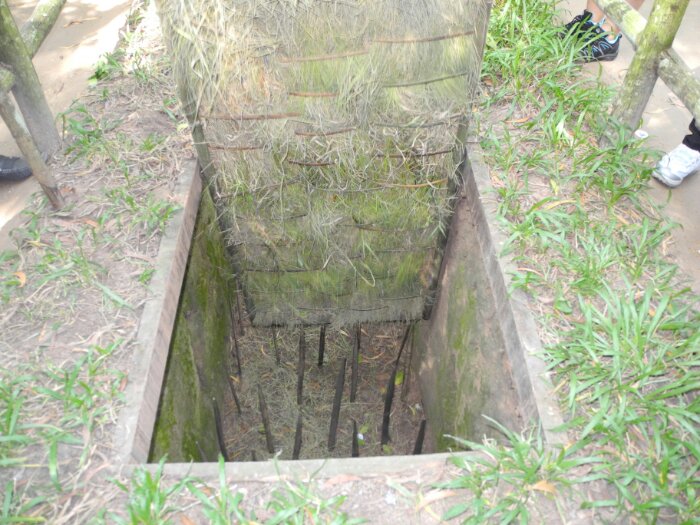 It was a very risky job recycling American bombs. How did they do it? Very carefully!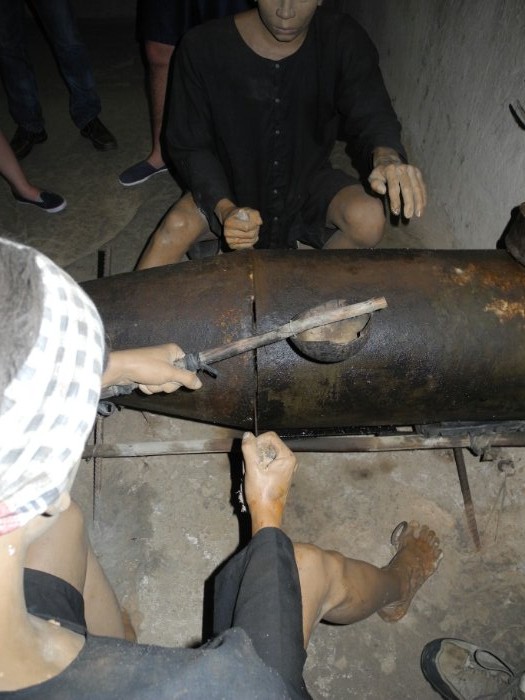 The ambience at the Cu Chi tunnels is made more visceral by the fact they have a shooting range where you can fire a military style rifle on semi or full auto for I think about 16$, so while you are touring tunnels you hear continual gunfire…
I can only imagine how the sights and sounds of Cu Chi today would effect someone who had seen active duty (my father RIP was a Veteran of the WW2 Papua New Guinea conflict).
After seeing all this I'm glad Isaiah 2:4 will shortly see its final fulfillment.