Last night went to dinner at friends from Perths unit in District 7 which is an area where a lot of expats live because there isnt as much hussle and bussle as closer into the city centre. As you can see the unit is very modern.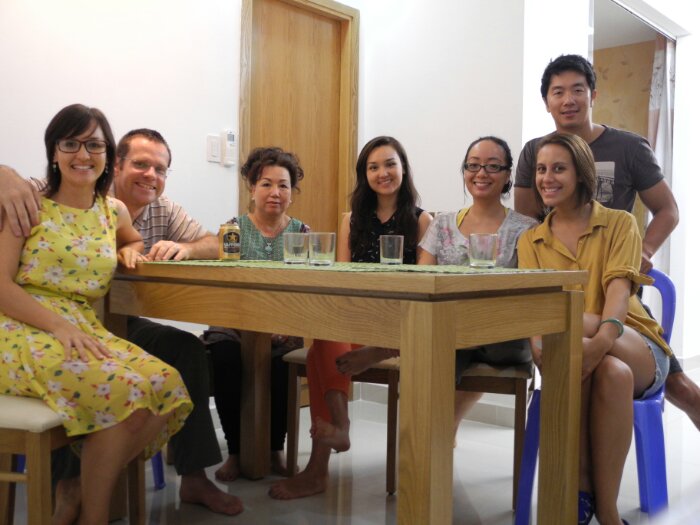 My mother-in-law made Pho earlier in the day for lunch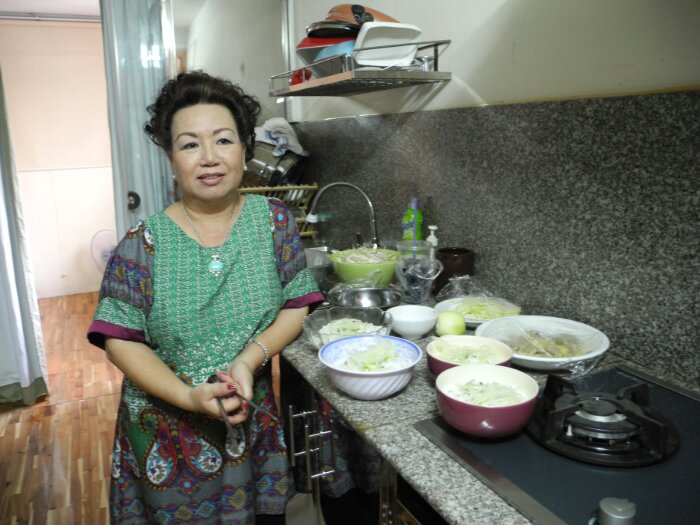 And we visited her sister who lives nearby. She has had 12 children. Some of which live in the US and France.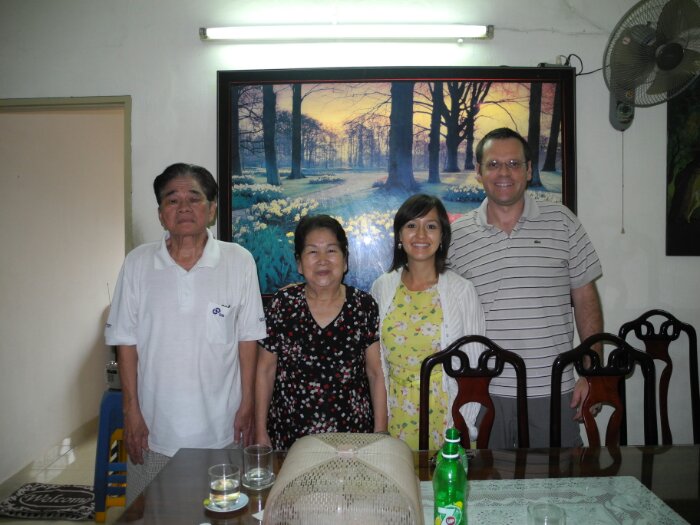 If people have money in Vietnam they tend to make sure everyone knows about it by displays of wealth. Bentley, Lexus and BMW do a roaring trade in Vietnam.
Some of the parks in HCM have excercise stations my sister-in-law and wife  had a go.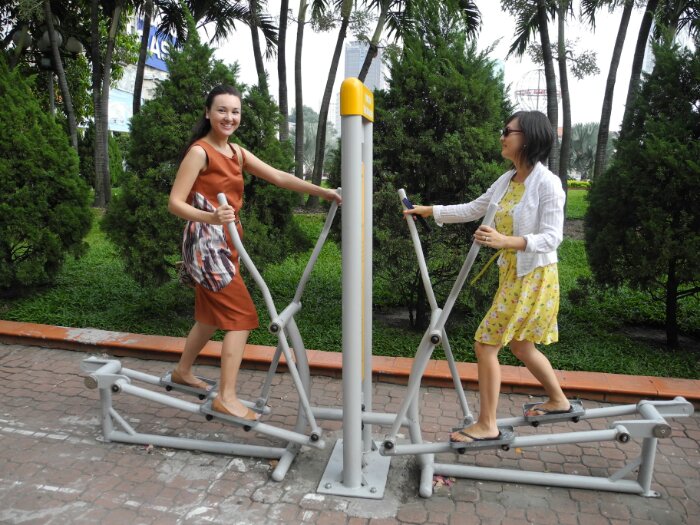 The HCM nightline is dotted by newly constructed buildings lit with neon
There are some very distinctive buildings in HCM. The one behind us has a helipad.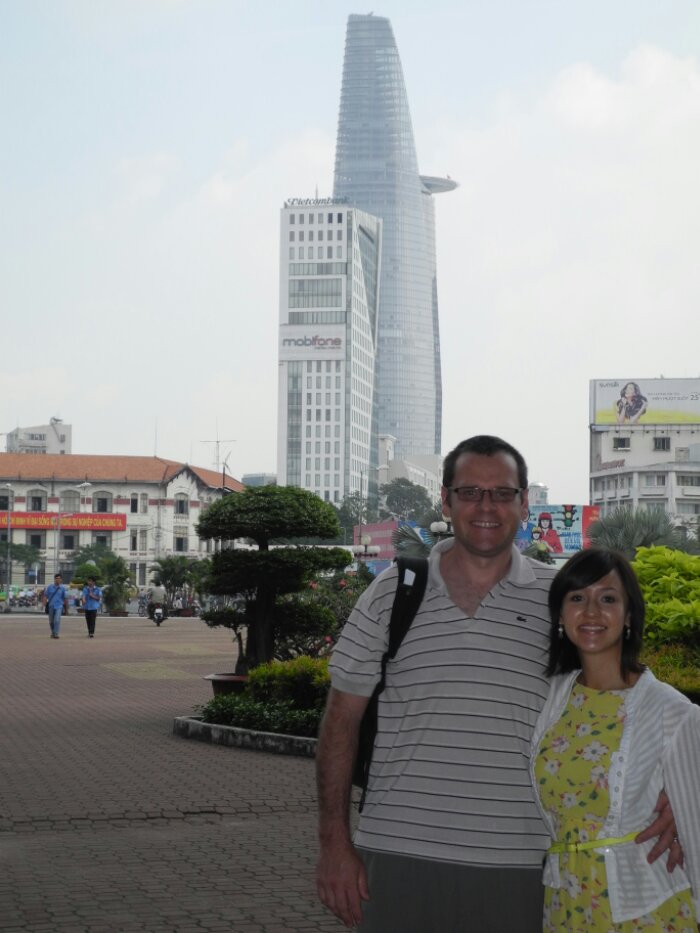 In short I've been suprised by the contrasts in Vietnam.