I'm sitting in Highland Coffee a chain cafe along the lines of Gloria Jeans if you come from Australia or Starbucks if you are state side. I have an outdoor seat. The patron behind me is making loud phlegm (speling) clearing sounds but these issues are minor.
I have ordered fruit and yoghurt I couldnt face another adequate hotel buffett breakfast. Not that there is anything wrong with my Hotel breakfasts its just sometimes one wants a change.
I find myself here after my wife is out for the day with her sister so i'm wandering the city. Apparently I'm a little early (it's before 9AM) because the shopping centres open at 9 to 10. No matter.
I'm planning to go to the skydeck of what appears to be the highest building in Ho Chi Minh. I like the design of the building its shaped like a sail or a knife standing on its hilt. There is a helipad about two thirds the way up, jutting out from the side of the building. Very modern.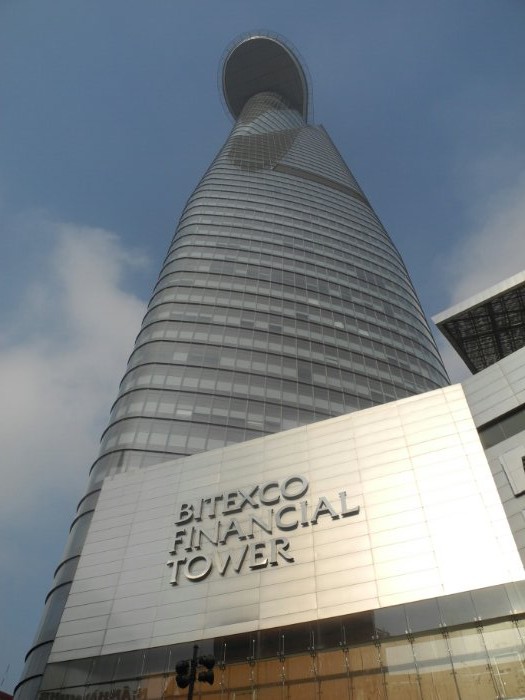 The Vincom building is a twin tower design with an interesting roof line.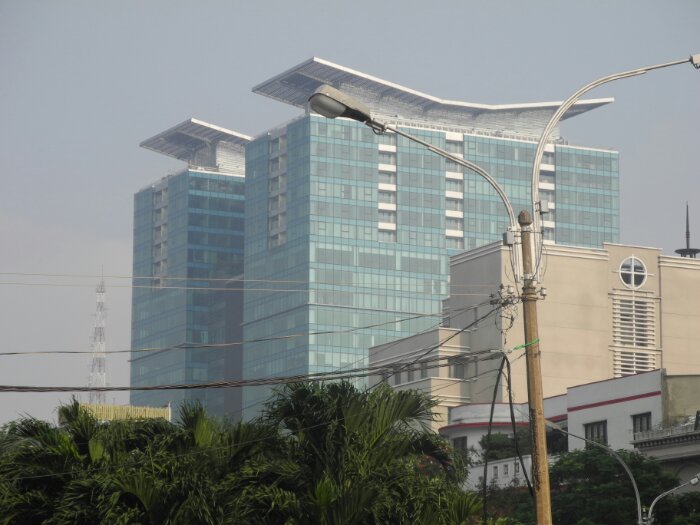 At night both buildings have distinctive neon trim.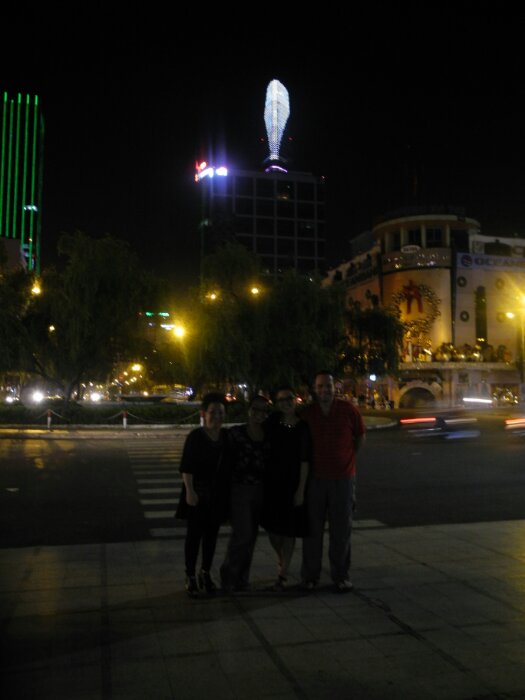 The end