The first day in Hoi-an we went to a tailor to get measured for clothes. Today was the final fitting and shipment home.
Hopefully when we get them home they will look good. I always get buyers remorse, but at 1/3 the cost of back home its too good to pass up. They are done very quickly so not perfect but good enough I hope.
We went to a silversmith to look at jewelery. Apparently the lady in the shops daughters sell some of the pieces at some Sydney Markets (not sure which)
And to An Bang beach
By bicycle
And lunch was yum
Any place that has chickens ranks in my book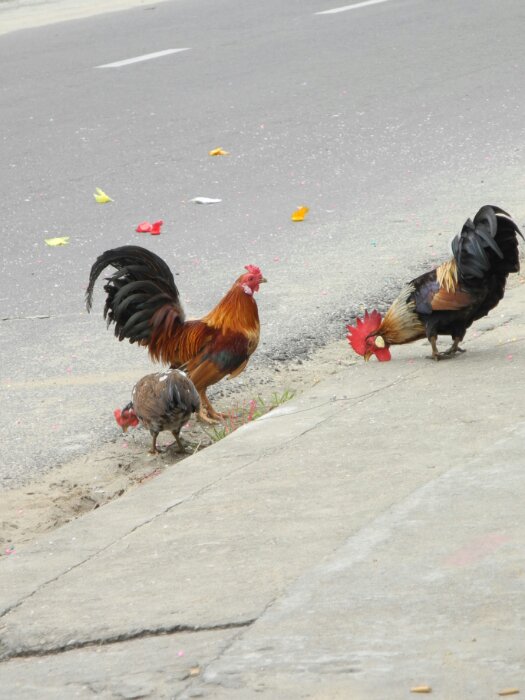 Apparently they do runs through the streets….