My Son pronounced Me Sun is an ancient set of Hindu temple ruins about an hour out of Hoi-an built by the Cham people.
It was bombed so heavily during the American War because it was a Viet Cong base that the temples are pretty much rubble. Adding to that is the prior predation by the French in taking the heads of the stautes for display in the Louvre and it adds up to an interesting but mildly disappointing experience.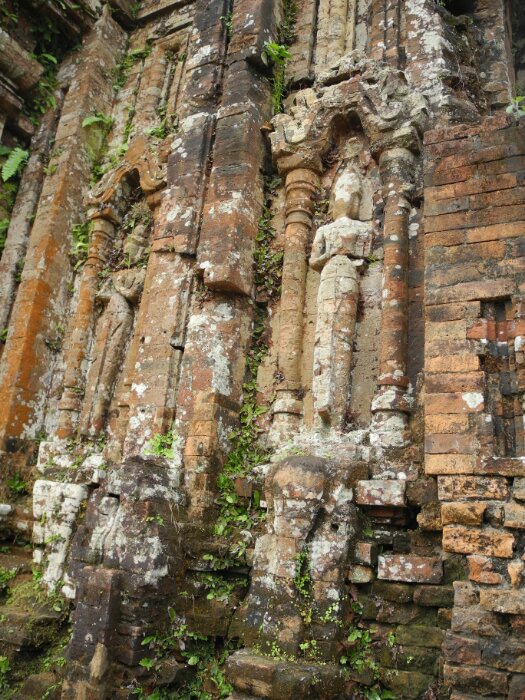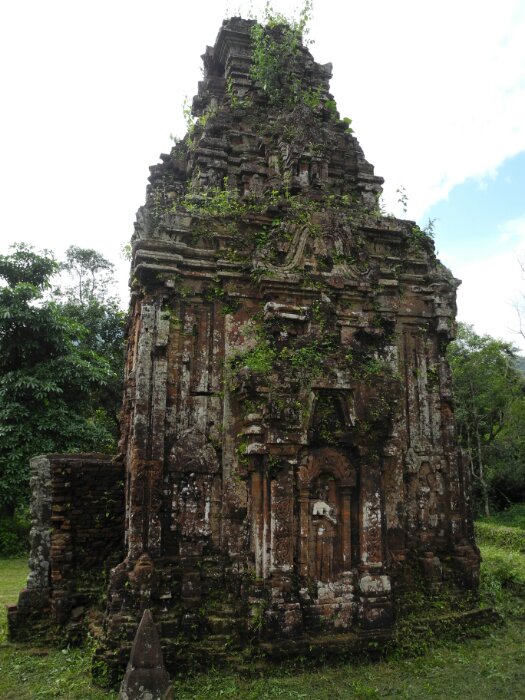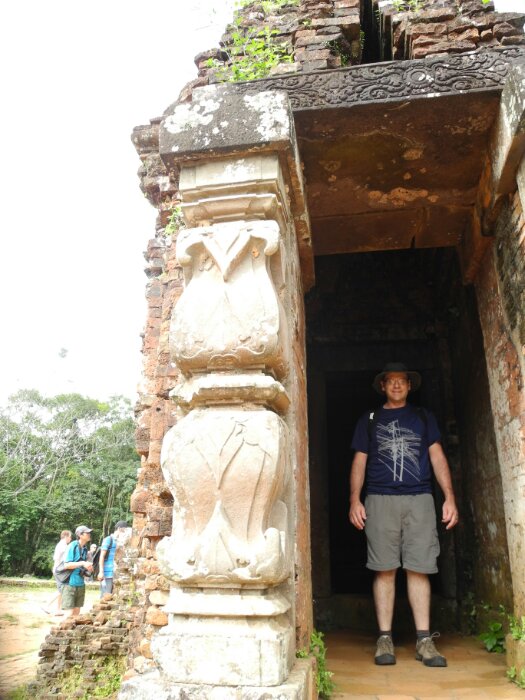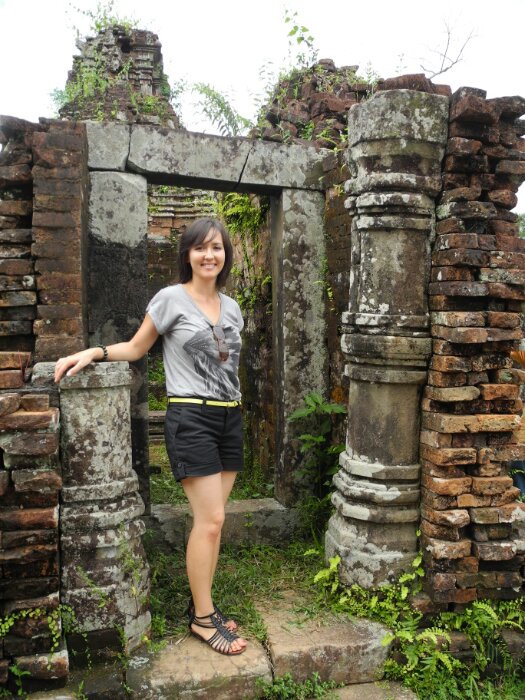 l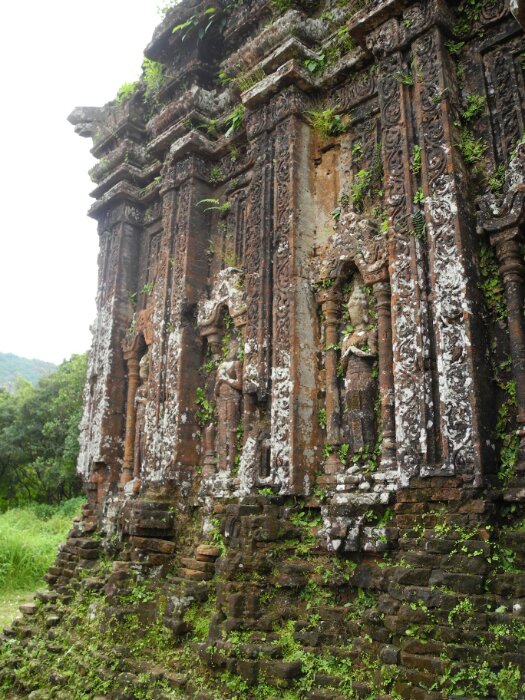 Our tour guide had a presentation style and delivery volume stuck on 10 1/2 so Lisa wandered off and took macro shots.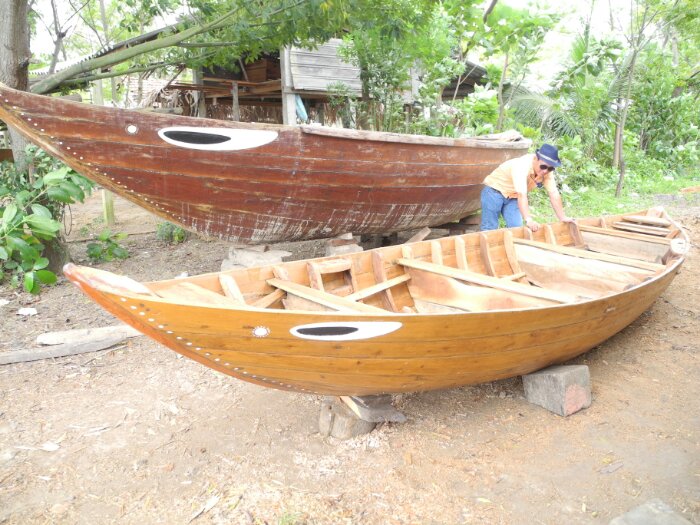 We took a boat ride back to Hoi-an and stopped at a carving and boat-building village. Funny how our guide took us through 3 shops in the process.