Yesterday we went for wonder around Sapa town and saw the Black H'mong a mongolian looking racial group with a skill in weaving and embroidery that allows them to make delightful blankets, hats, purses and clothing.
This was in the morning before 8AM. The reality of their circumstances was brought home when we saw the same women were still out in the streets at 8PM chilled and enduring in the hope of getting a sale.
It was misty and cool all day. We spent about 25USD (500,000 Dong) on a car and driver to take us to some nearby watefalls. The unfortunately named Golden Stream waterfall and The Silver waterfall. The former cost 30,000VD each and the later 10,000VD. Golden Stream waterfall is at the end of a rock pavled path which is several k's long and beside the path there was evidence that the locals use the area to graze their water buffalo. Giant Buffalo Patties. The Silver waterfall was just off the road and has several hundred steel steps to about half way up with a great view from there.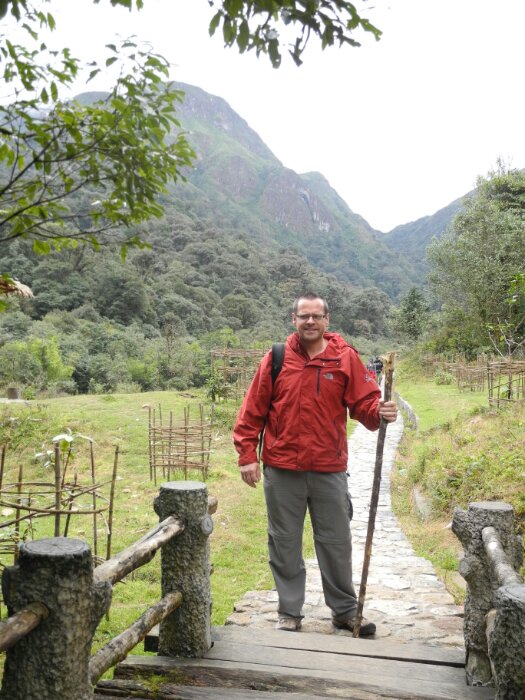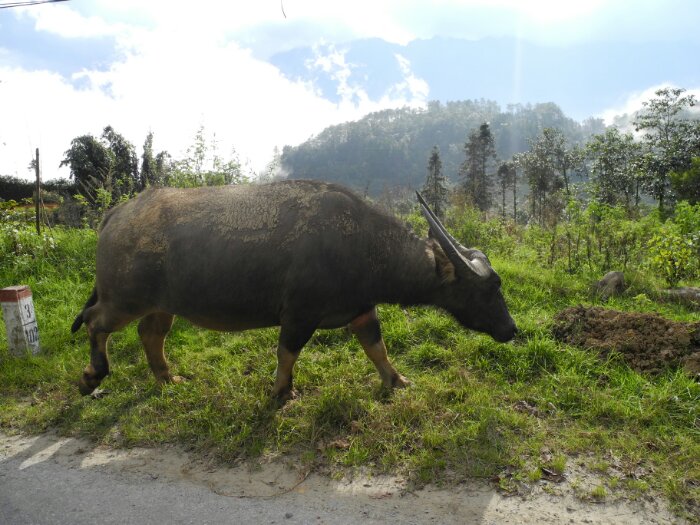 Because of the cool climate Buffallo's can die from exposure. The locals keep them warm at their homes as they are worth about 1000USD each.
We were suprised to find friends from Sydney on a tour of Sapa so we went to dinner at one of the Lonely Planet recommended places "Nature bar & grill" for Viet and Western Food. We walked right past it and once we finally found it I noticed the signage displaying it's name was only about 12ft x 3ft. I must have been having a mans look. We were ushered to a table right next to an open fire so it was a nice warm evening.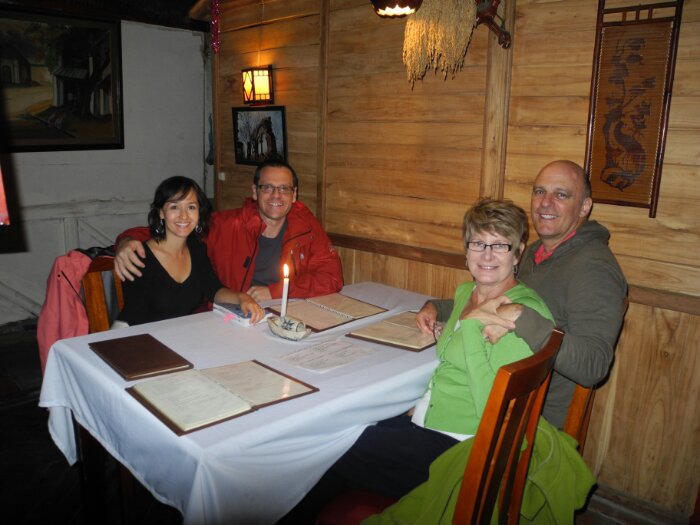 ,
As I write this on the early morning of Sun 25 Nov we are planning on having a guided tour of some villages with the sapasisters but it is raining quite heavily at the moment so our plans may change.
One point to note about Sapa is that the stunning views may not be visible when you visit due to fog/mist.