TLDR; Yes you can update Window 7 Pro to Windows 10 Pro remotely (I am in Melbourne PC was near Newcastle) Takes about 2 1/2 hours
HP Laptop Latest version of N-Sight RMM Agent and Take Control also have the latest version of TightVNC

Copy the Windows 10 Pro ISO (SW_DVD9_Win_10_2004_64BIT_English_Home_Pro_SL_S_N_OEM_2_X22-29847.ISO) locally and unpack it with 7-Zip
Started Setup.exe
After going through the Setup and downloading updates it said that "Embedded Security for HP ProtectTools" App wasn't supported so I had to uninstall it, reboot and start setup.exe again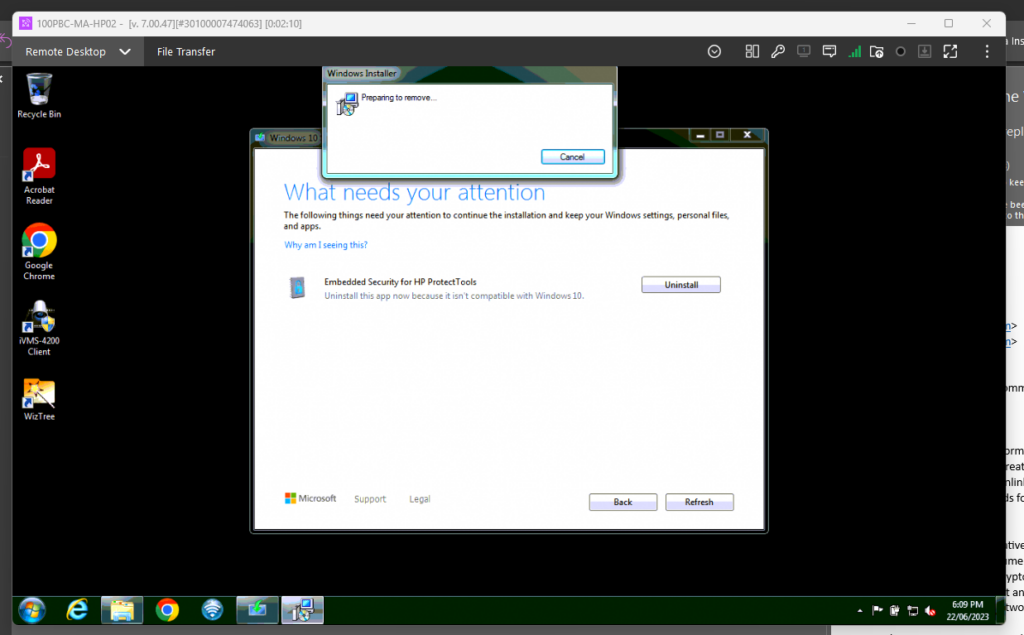 After restarting setup and waiting for updates to download and choosing to keep user documents and settings.
Installation is slow. After about 1/2 an hour the progress is at ~39% but jumped quickly to 64% and then completed relatively swiftly.
Take Control hasn't frozen or become unresponsive yet.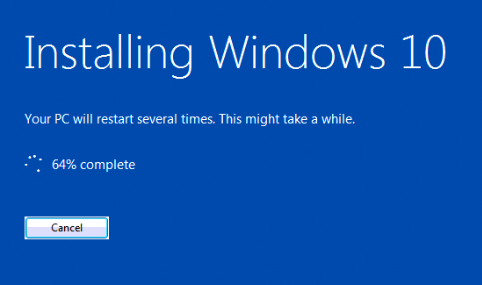 When it got to the first reboot the laptop didn't come backup to a network connection. I couldn't ping it.
Waited about an hour after the reboot we have a ping reply. And we can connect with Take Control.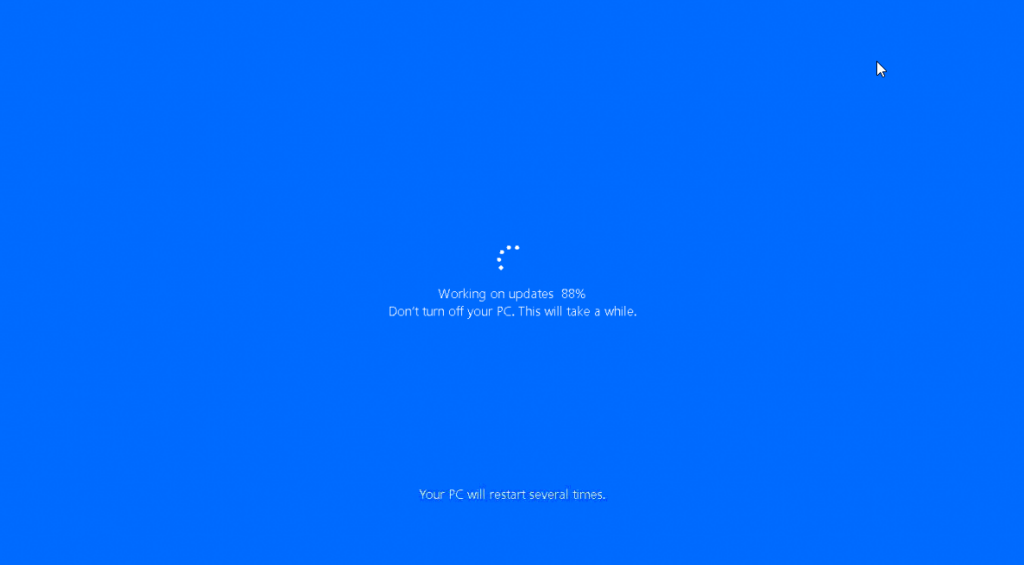 Windows 10 Pro!