Today I had a cooking lesson and I must say that I thoroughly enjoyed it. Maybe when I get home I will be able to entertain with an Vietnamese dinner night.
The first dish we made was a Green Papaya Salad
I found cutting everything nice and small to be challenge. My wifes version is shown below. I loved making a tomato skin rose.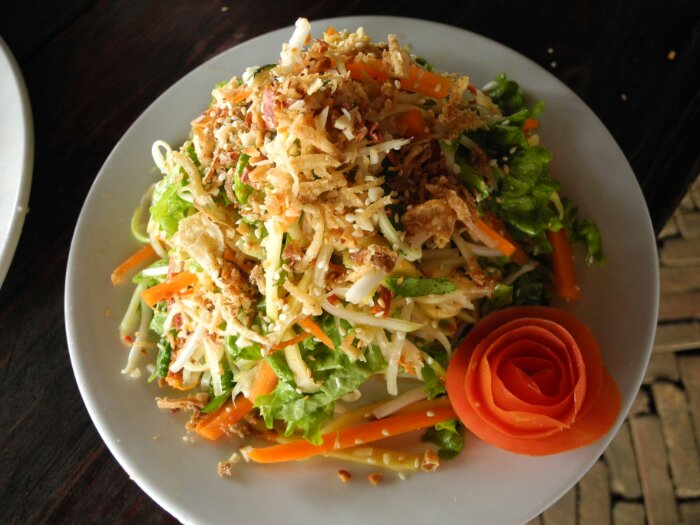 The next thing was Chrispy Pork Spring rolls…
Followed by Chilli Chicken Lemon Grass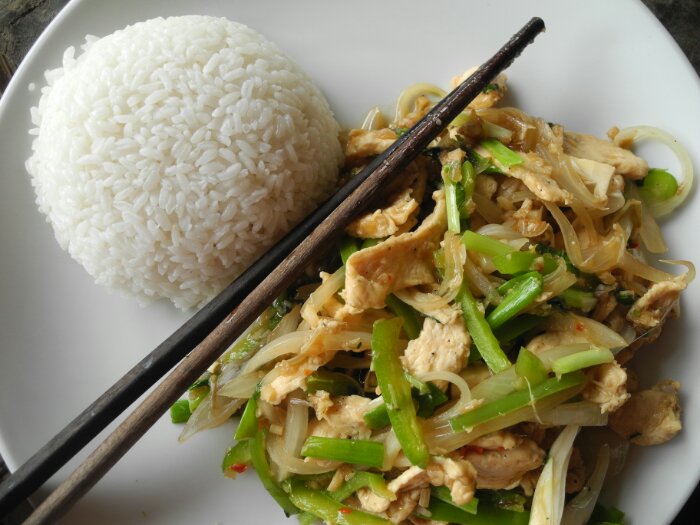 Finally a Vietnamese Dessert of Sweet Potato Soup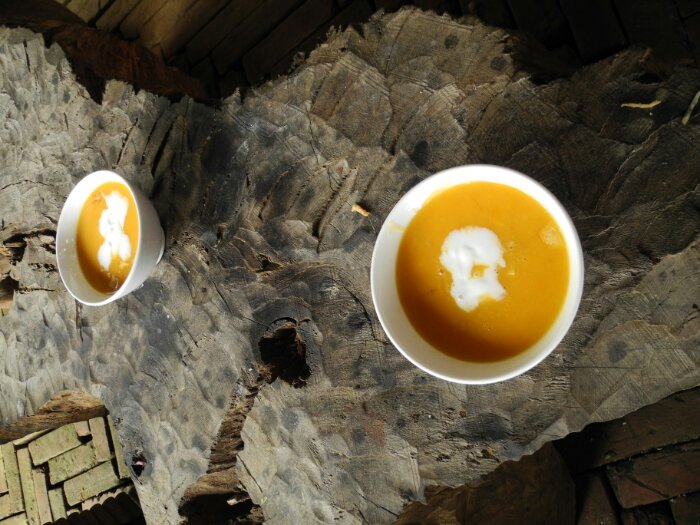 While we waited for the lesson to begin we pottered around the grounds…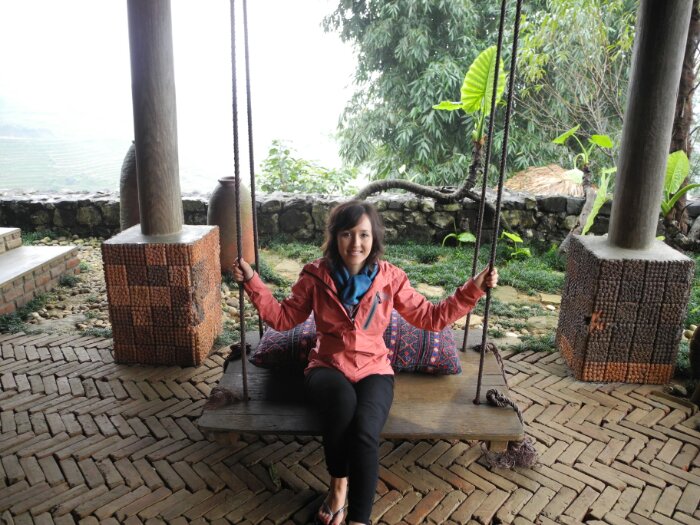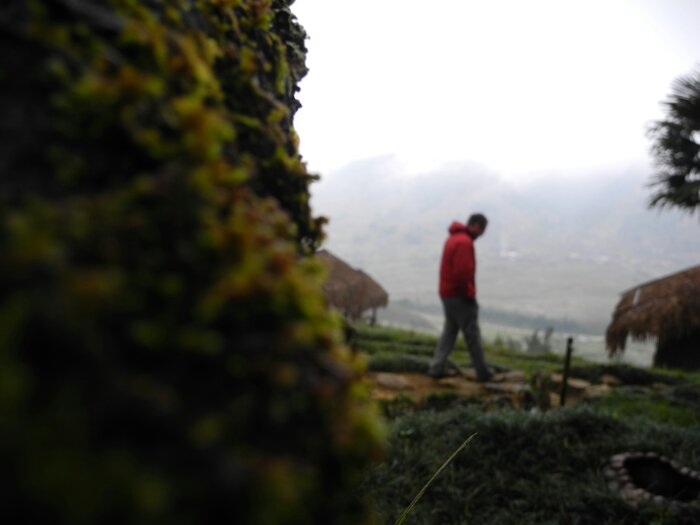 The mist keeps everything moist and the plants growing.