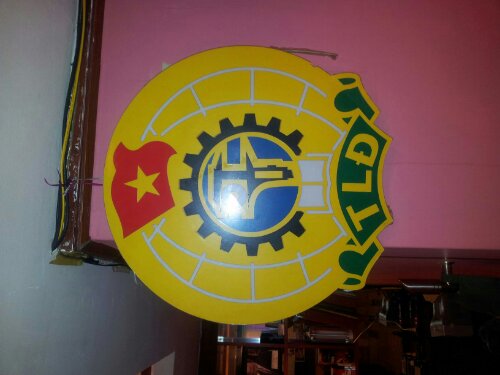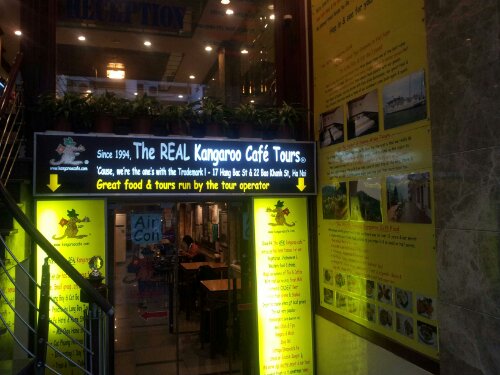 8AM waiting for bus to Ha Long bay. Other travellers are filtering in to Kangaroo Cafe. Seems like it will be a good group size. A french family and a few aussies… At the moment.
Apparently the owner of Kangaroo Cafe is  a Labour man. There is a picture of Ho Chi Minh on the wall as well as patriotic posters.
There is a quote on the wall by Bertolt Brecht regarding the importance of being politically involved, and how being non-political is a sin. This is funny from my perspective… the world is in such a mess on all ends of the political spectrum and thats all they can see as an answer.
Human political systems can improve but never fix.
Anyway. Im hoping the rainy weather lifts so Ha Long wont be too misty.
5 past 8 now where is the bus?